our fish market
freshly-landed fish, live shellfish, and local food products to support and celebrate local producers
fresh seafood
With a focus on local and regional seafood such as lobster, Jonah crab, scallops, clams, oysters, calamari, and striped bass, we also carry premium seafood products such as wild domestic salmon, Alaskan king crab, yellow fin tuna, and Spanish octopus..
takeout & prepared food
Along with new portable F/V Meal Pack menu, pick up ingredients for your next dinner such as our heat-and-eat crab cakes, house-made cocktail sauce, smoked fish spreads, pickles, coleslaw, crab & artichoke dip, sushi platters and more!
made-to-order sushi
Our fresh seafood is now prepared in even more globally-inspired ways. Watch Sushi Chef Alonso in the market skillfully prepare sushi, and order a roll to-go or a custom party platter for your group! Available Tuesday-Sunday.
F/V MEAL PACKS
A new take out menu built for speed and portability!
Your pack comes with choice of sandwich, potato salad or coleslaw, and Cape Cod Chips
Add a cup of our house clam chowder, Jonah Crab bisque, or grab-and-go shrimp cocktail packs to complete your mobile feast!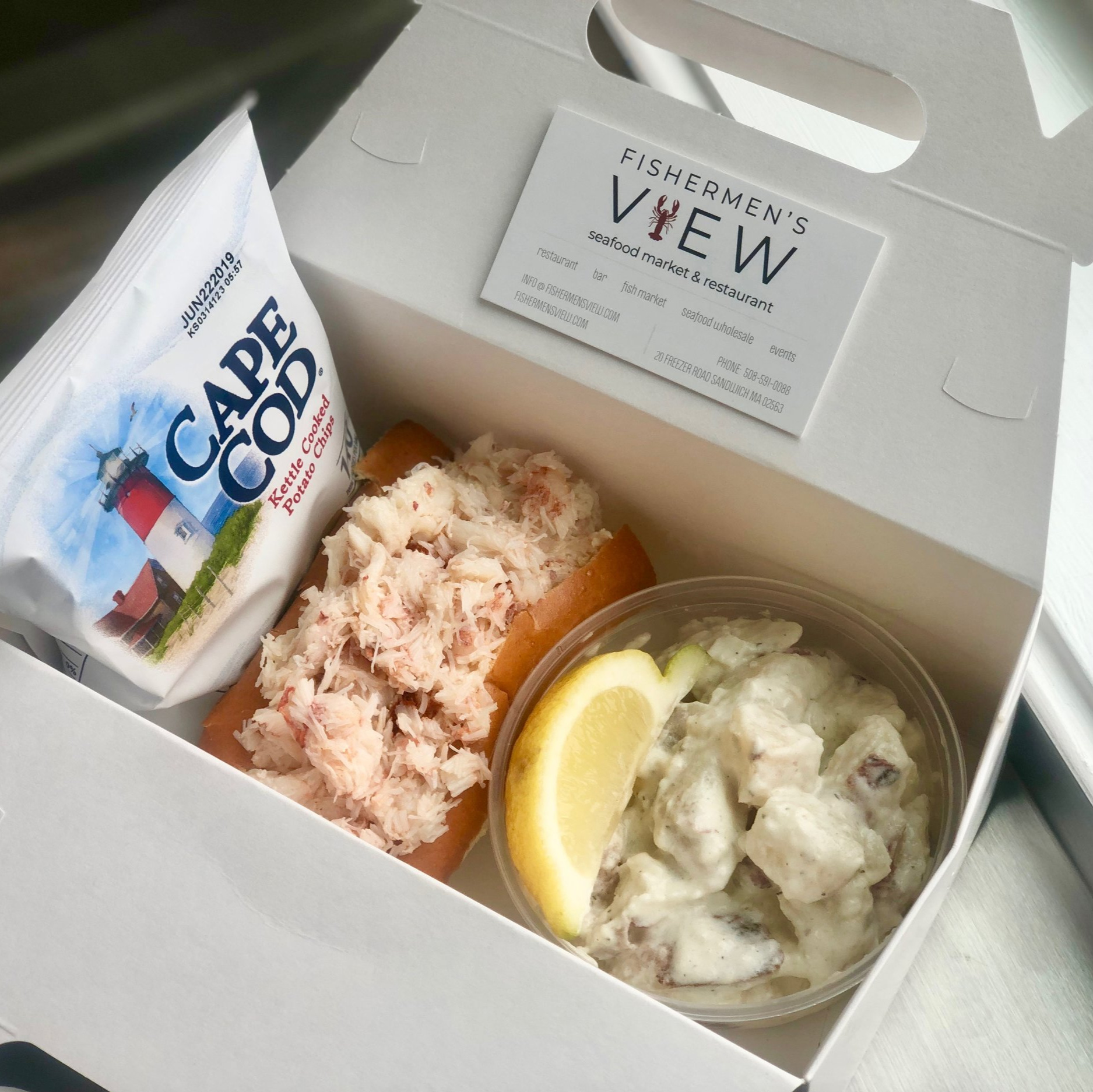 Our Fish Market — Open Daily 8 AM to 7 PM Year Round